Contact Us
Welcome to Queensland Consulting Services.
Specialists in Business Tax, Structuring and Self Managed Superannuation.
Based in Beenleigh, we provide proactive assistance for compliant and cooperative businesses.
Tax Minimisation & Business Planning
Asset Protection & Succession Planning
Correct Business Structures & Strategic Advice
Business Startup Assistance
Bookkeeping Solutions & BAS Support
SMSF Establishment, Administration & Compliance
Income Tax Returns / Business Returns
Rental Properties & Investors
Small Businesses & Sole Traders
All lending & Finance Solutions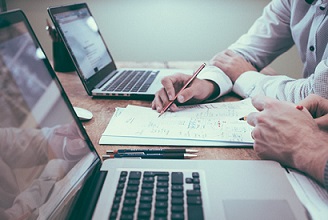 With three generations of experience, we know how to listen and assist our clients. We are proactive in helping you meet both your short term tax obligations and your long term business goals!
Does your accountant take too long? Charge too much? Or take forever to return your calls? We wont! Come speak to us today.
Avoid costly fines and penalties. Whether its Tax Advice or Tax Returns we'll be fast, efficient and professional in taking care of you and your business.
If your business books are on the cloud we can help you in real time. If they aren't and you would like to be, we can help. Experience in dealing with Xero, MYOB, Reckon and other cloud book keeping solutions.
We're based in Beenleigh but have a number of locations throughout Queensland, click here to find an office near you.
We want you to succeed. We offer a wide range of services to ensure that you can! Find out more by clicking here.
What do our clients think?
We have been helping clients with their tax and accounting needs for 3 generations.
In that time we've helped a lot of people, you should hear what they have to say.
Follow the tabs on the right to hear from our clients. >>>>>
Go On. Contact us today.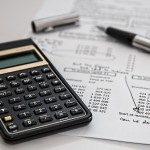 We have been a client of Queensland Consulting Services for over 15 years and have found them to be pro-active professionals with a relaxed, caring, customer focused approach.
Their support and advice has been invaluable in our business and personal taxation issues. I would not hesitate to recommend Garry and his team at QCS  for any and all of your accounting requirements.
Paul & Julie C.
"For the past 11 years we have been clients of Queensland Consulting Services. This long relationship has been built on them providing us with excellent advice by down to earth, friendly staff. We have no hesitation in recommending Queensland Consulting Services.."
I & C Welsh
Albany Creek, Qld
"As a couple of teachers and 'Mum n Dad' investors we have employed Garry and his team for ten years to manage our investment and tax advice. 
Garry provides ethical, insightful, balanced, compassionate and valuable advice on these matters and draws from his own experience as a father, husband and community leader."
Jill & Dan K
Over the years we've expanded our services so that we can assist our clients with any of their business and accounting needs.

Follow the links below if you have any questions, give us a call anytime.
We know doing your tax each year is a chore. Here at Queensland Consulting Services we do everything we can to make it as fast, and dare we say it enjoyable, as possible.
Our staff are dedicated and trained individuals. Our goal is to ensure you receive the best refund you are legally entitled to.
Many small businesses pay a lot more for their accounting services than they should. At QCS our experience and expertise allow us to assist your small business without the back breaking costs of many traditional accounting firms.
We can assist you with all of your tax, gst and small business needs.
Regardless of whether you operate as a Company a Trust or a hybrid of the two we can help you. Our proactive tax planning will save you a fortune over time.
Many businesses spend so much time taking care of their day to day affairs and book keeping that they never get to spend any time planning. Escape the rat race with QCS.
Whether it's starting up a new Self Managed Super Fund or getting help with your existing Fund, QCS is an excellent choice.
Call for a quote or a consultation today.
All of the acronyms that cause business owners a headache. Don't just struggle on, let us help you.
Even with a great accountant there is no guarantee you will not face a Tax Office Audit at some point. Tax and Compliance Audits can be costly affairs.
Audit Protection insurance is very affordable and can save you both money and stress during these difficult endeavors.
The more complex your tax affairs the more value Audit Protection Insurance will have to you. Please contact us if you have any questions.
We recognise the need for individuals and businesses to borrow to purchase assets and property.
Our broker is as experienced as we are, and works for your best interest not the banks.

Cost and Obligation free! Inquire today.
Heard enough? – It's time to put us to work!
Click on the form below to contact us!